When creating or editing an event, there is a section where you can require people signing up for your event to agree to a waiver as part of the registration process.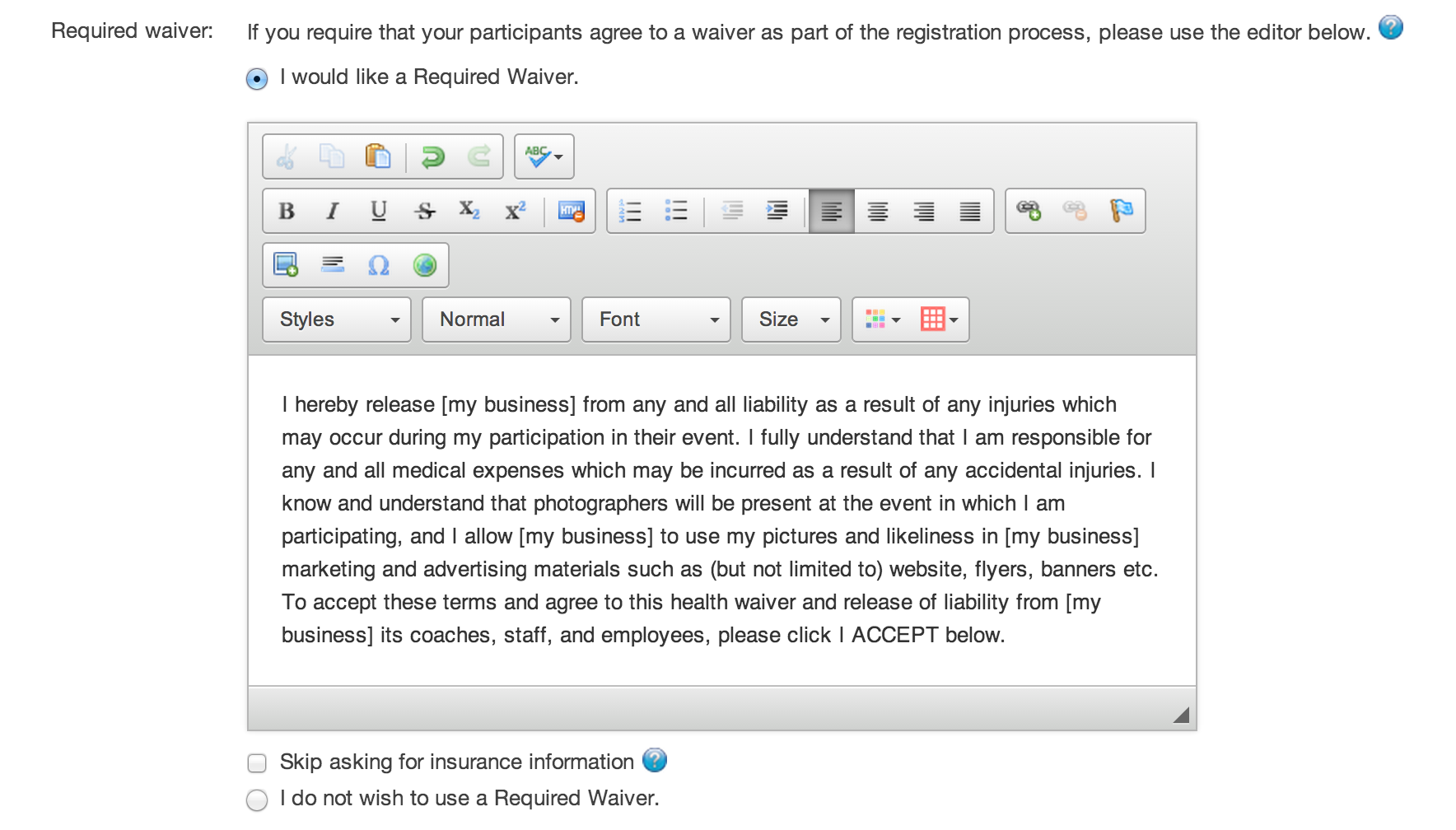 You can use the default waiver text, or you can change it to fit your event using the text editor provided.
There's also an option to ask for a registrant's insurance information including their Health Insurance Company, Policy number, and Group number. If you choose to collect this information, this is what it would look like on your registration form:
These waiver and the health insurance fields will appear on the second page of your registration form i.e. after a registrant fills out the first page of your registration form and then clicks "Next".